Billing Software for small business
CaptainBiz's invoicing software is designed specifically for small businesses and provides an excellent solution for effectively handling your business operations. It presents a variety of advantageous features, such as inventory management, sales tracking, and tax calculation. By utilising this software, you can optimise your workflows, save valuable time, and improve overall productivity. Additionally, its user-friendly interface and a complimentary 15-day trial add to its attractiveness.
Start 14 day free trial. No credit card required.
Features of CaptainBiz Small Business Billing Software
Explore some of the outstanding features available in the CaptainBiz small business billing application

Customized Invoices
Create personalized invoices and easily share them via WhatsApp or email for efficient billing and seamless communication with clients.

Real-time Inventory Check
Automatically update your inventory in real-time and have the option to adjust stock levels to account for surplus or deficits, ensuring accurate inventory management.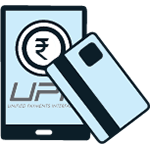 Purchase/ Sales Management
Effortlessly manage your procure-to-pay and order-to-cash cycles, streamlining the entire purchasing and sales process.

Built-in Barcode Scanner
Utilize the in-built barcode scanner to swiftly and accurately manage your inventory by scanning product barcodes, enhancing inventory management efficiency.

Customer/Supplier Overview
Gain quick visibility into all customer and supplier transactions, outstanding payments, and previous interactions, enabling better customer and supplier relationship management.

Ready-to-Generate GSTR Reports
Automatically generate various GSTR reports, including GSTR1, GSTR 3B, and GSTR4, ensuring compliance with tax regulations as transactions are recorded.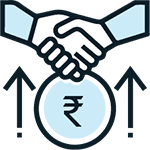 Tally Export
Export your company reports in formats compatible with Tally software, facilitating seamless integration with your existing accounting processes.

Dashboard and Reports
Access real-time dashboards and comprehensive summary reports that provide valuable insights for effective business management and decision-making.
Why Use Billing Software for small business
Incorporating billing software is essential for small businesses striving to deliver exceptional service to their clients while streamlining billing tasks. By employing efficient billing software, small business owners can reduce or eliminate manual work. Juggling multiple applications and fulfilling various responsibilities can be challenging for any business owner.
Small business billing software enables the creation of GST-compliant invoices. These invoices can be seamlessly integrated into financial reports, simplifying the tax submission process with just a single click.
Manual data entry in invoices can lead to numerous errors, projecting an unprofessional image. Small business software allows for easy scanning of products using a barcode scanner, ensuring accurate listing on bills. This feature helps obtain precise information about products and ensures correct labeling on invoices.
Billing software designed for small businesses offers a simple and intuitive user interface tailored to meet their specific needs. Anyone working in a small business can effortlessly generate bills and manage inventory using the application.
Efficient Stock Management:
Effectively managing stock is crucial for small businesses. With CaptainBiz small business billing software, you can easily track items that are not selling well or in high demand. This feature enables efficient and effective inventory management.

Stellant Communications
2. June, 2023.
"We'll surely recommend CaptainBiz to everyone who is looking at the most effective GST ready billing and Accounting software. From sales order and invoicing to payments – we now handle all transactions with one software. Our sales, purchase and accounts team has access to the same accounting data which has greatly eliminated billing errors, improved data accuracy and strengthened the revenue recognition process. It comes in very handy for daily billing. Thanks to CaptainBiz."

Jai Maa Santoshi Traders
2. June, 2023.
"We are distributors of confectionery items based out of Bihar. Our billing used to happen manually over the years until Vyapari helped us to automate the entire billing process. Am raising my purchase and sales invoices through a mobile app with ease and it's no more a time consuming task for us. Thanks to CaptainBiz for streamlining how business works"

Digital Beej
2. June, 2023.
"CaptainBiz is for anyone who is looking for a fast and error-free generation of GST invoices and reports. It keeps a track of every detail such as the inventory, loss statements, accuracy of income, profit and loss accounts and cash flow statements of your business. It has made me run my business without any hassles and has saved a lot of my time. I would recommend this to everyone who is too busy to keep track of everything manually."
So what are you waiting for?
Take your business to the next level with Captain Biz Try free for 14 days
Frequently Asked Questions about Small Business Billing Software
Know more about Accounting & Billing Software for Small Businesses