Introducing the top choice in billing software for salons: CaptainBiz
This software is tailor-made for salon businesses, offering a superior solution to efficiently manage your operations. With a variety of beneficial features including inventory management, sales tracking, and tax calculation, this software empowers you to streamline your workflows, save time, and enhance productivity. Its user-friendly interface and a free 14-day trial further enhance its appeal.
Start 14 day free trial. No credit card required.
Features of Salon Billing Software
Some of the best features available in the CaptainBiz Salon billing app are listed below

Customized invoices
Create personalized invoices and easily share them via WhatsApp or email for quick and convenient billing.

Real-time Inventory Check
Experience the convenience of automatic inventory updates and the ability to adjust stocks in case of surpluses or deficits.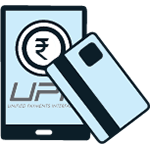 Purchase/ Sales Management
Efficiently manage your procure-to-pay and order-to-cash cycles, ensuring smooth operations for your salon business.

Multi-user account
Enjoy the flexibility of having up to 5 members using a single account at no additional cost, allowing collaborative usage of the software.

Multi Company
Effortlessly handle multiple companies with different business operations, all within a single account, simplifying your management tasks.

Ready to generate GSTR
Stay compliant with tax regulations as all GSTR reports, including GSTR1, GSTR 3B, and GSTR4, are automatically updated as transactions are recorded.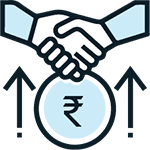 Cash and Bank Tracking
Gain real-time visibility of your cash balances, cash equivalents, and bank accounts, empowering you with accurate financial information.

Bank Reconciliation
Efficiently reconcile your bank statements with your company accounts directly within the app, ensuring accuracy and financial transparency.
Why Choose Salon Billing Software
Utilizing billing software is crucial for salon owners who strive to provide exceptional service to their clients while simplifying their billing processes. By employing efficient billing software, salon owners can reduce or eliminate manual work, allowing them to focus on other important responsibilities. Here are several reasons why professionals prefer salon-specific billing software:
Convenient GST Invoicing:
Salon billing software enables businesses to generate invoices that comply with GST regulations. With just a single click, you can effortlessly add these invoices to your financial reports, making it easy to submit taxes for your business.
Enhanced Accuracy and Error Elimination:
Manual data entry when creating invoices increases the likelihood of mistakes, which can undermine professionalism. By utilizing billing software for salons, you can scan your salon's products using a barcode scanner and accurately list them on the bills. This software ensures precise product information and eliminates errors in labeling on invoices.
CaptainBiz billing software, designed specifically for salons, features a simple and intuitive user interface tailored to meet the needs of salon professionals. Anyone working in a salon can easily generate invoices and manage inventory without any hassle.
Efficient Stock Management:
Effortlessly locate unsold or highly demanded items in your salon. With CaptainBiz salon billing software, you can efficiently and effectively manage your inventory, ensuring proper stock control.

Stellant Communications
2. June, 2023.
"We'll surely recommend CaptainBiz to everyone who is looking at the most effective GST ready billing and Accounting software. From sales order and invoicing to payments – we now handle all transactions with one software. Our sales, purchase and accounts team has access to the same accounting data which has greatly eliminated billing errors, improved data accuracy and strengthened the revenue recognition process. It comes in very handy for daily billing. Thanks to CaptainBiz."

Jai Maa Santoshi Traders
2. June, 2023.
"We are distributors of confectionery items based out of Bihar. Our billing used to happen manually over the years until Vyapari helped us to automate the entire billing process. Am raising my purchase and sales invoices through a mobile app with ease and it's no more a time consuming task for us. Thanks to CaptainBiz for streamlining how business works"

Digital Beej
2. June, 2023.
"CaptainBiz is for anyone who is looking for a fast and error-free generation of GST invoices and reports. It keeps a track of every detail such as the inventory, loss statements, accuracy of income, profit and loss accounts and cash flow statements of your business. It has made me run my business without any hassles and has saved a lot of my time. I would recommend this to everyone who is too busy to keep track of everything manually."
So what are you waiting for?
Take your business to the next level with Captain Biz Try free for 14 days
FAQs Related to Salon Billing Software
Know more about Accounting & Billing Software for Small Businesses