Discover the convenience and efficiency of managing your billing needs with CaptainBiz, the leading billing software in Pune. Our user-friendly solution is designed to cater to businesses of all sizes, offering a comprehensive set of tools to monitor and streamline your billing process. From tracking issued invoices and payment history to managing inventory and party dues, CaptainBiz empowers you to unlock the potential for business growth and efficiency. Start your 14-day free trial today and experience the difference CaptainBiz can make for your business in Pune.
Start 14 day free trial. No credit card required.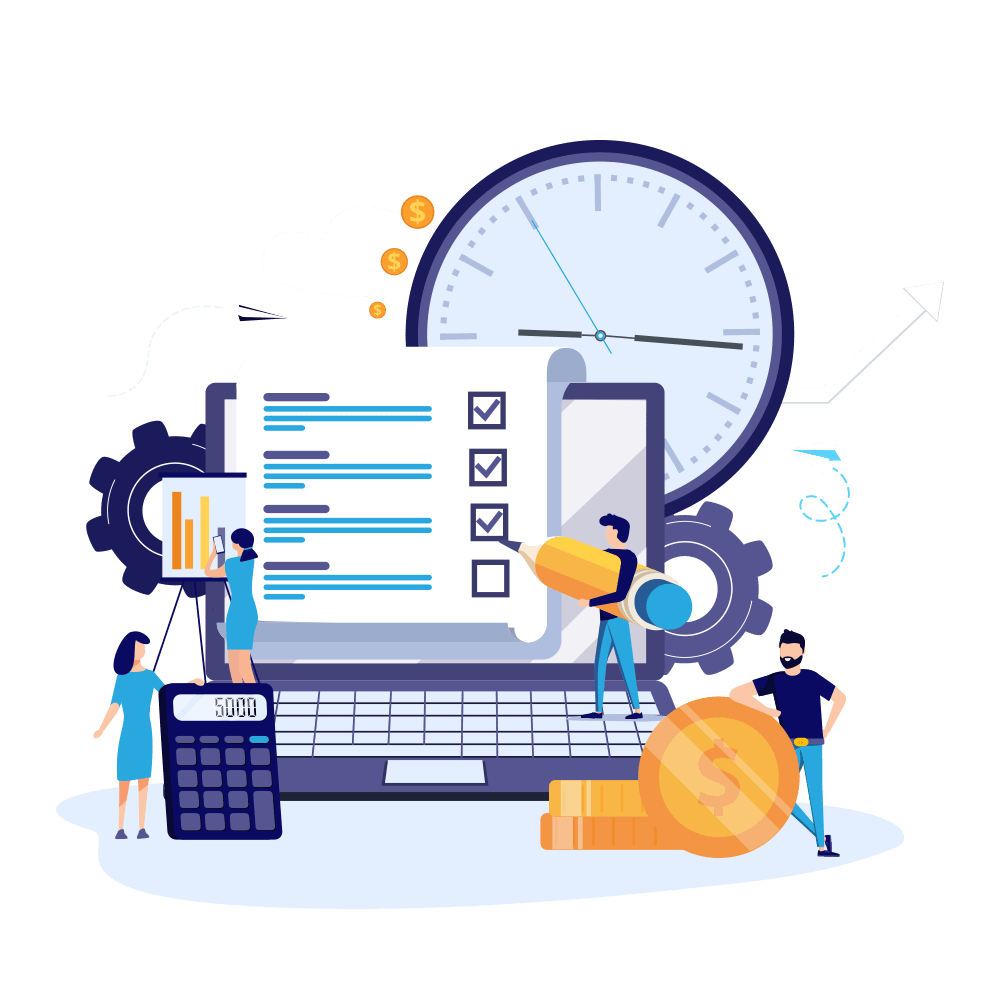 Why do business owners in Pune Choose CaptainBiz Software?
Business owners in Pune opt for CaptainBiz billing software for numerous reasons. Our software provides an efficient solution for creating personalised invoices using customizable templates, enabling you to present a professional brand image. By utilising CaptainBiz, you can save valuable time and effort spent on manual invoice creation, allowing you to allocate resources to more critical aspects of your business.


CaptainBiz encompasses a range of features dedicated to seamless digital billing, ensuring convenience and efficiency in the payment process. By integrating our software into your business operations, you can reduce the workload associated with administrative tasks, streamlining your daily routine. With its intuitive interface and innovative functionalities, CaptainBiz revolutionises your business operations, making it the perfect choice for businesses in Pune.
Key Features of CaptainBiz Billing Software
Improve the efficiency of your billing and accounting processes with the amazing features of the CaptainBiz app. Designed to manage your account books seamlessly, this software offers a range of standout features that make it an ideal choice for businesses.
Fast Billing and Personalised Invoices
Effortlessly share invoices with your customers and suppliers through popular communication channels like WhatsApp or email. CaptainBiz enables you to generate invoices that include or exclude taxes based on your specific requirements, providing a personalised touch.

Real-time Inventory Evaluation
Effortlessly maintain and keep your inventory up-to-date with CaptainBiz billing software. The software automatically updates your inventory in real-time after each transaction, ensuring accurate and reliable information. Keep track of your stock movements with ease and confidence.

Efficient Cash and Bank Reconciliation
Monitor and manage all your cash and bank transactions with ease using CaptainBiz. The software allows you to track and record every financial transaction, ensuring accurate and up-to-date records. Effortlessly reconcile your bank statements with system-based transactions, keeping your financial records in sync.

Company and User Multi-Administration
Effectively manage multiple companies within a single CaptainBiz account and login. This convenient feature promotes seamless collaboration among multiple users, allowing them to access and oversee the same CaptainBiz account. Streamline your business operations, enhance productivity, and foster effective teamwork across your organisation.
Data Export to Tally
Generate comprehensive company reports in Excel format effortlessly with CaptainBiz. Create reports that capture crucial business information and seamlessly export them for integration with Tally, simplifying your accounting processes. Enjoy the convenience and accuracy of generating and utilising reports with CaptainBiz.

Streamlined GST Reports
Simplify your GST compliance with CaptainBiz. The software automates the generation of GST reports, including GSTR1, GSTR 3B, and GSTR4, providing you with accurate and up-to-date information. Extract these reports in Excel format with just a few clicks, ensuring your GST compliance is hassle-free.

Stellant Communications
2. June, 2023.
"We'll surely recommend CaptainBiz to everyone who is looking at the most effective GST ready billing and Accounting software. From sales order and invoicing to payments – we now handle all transactions with one software. Our sales, purchase and accounts team has access to the same accounting data which has greatly eliminated billing errors, improved data accuracy and strengthened the revenue recognition process. It comes in very handy for daily billing. Thanks to CaptainBiz."

Jai Maa Santoshi Traders
2. June, 2023.
"We are distributors of confectionery items based out of Bihar. Our billing used to happen manually over the years until Vyapari helped us to automate the entire billing process. Am raising my purchase and sales invoices through a mobile app with ease and it's no more a time consuming task for us. Thanks to CaptainBiz for streamlining how business works"

Digital Beej
2. June, 2023.
"CaptainBiz is for anyone who is looking for a fast and error-free generation of GST invoices and reports. It keeps a track of every detail such as the inventory, loss statements, accuracy of income, profit and loss accounts and cash flow statements of your business. It has made me run my business without any hassles and has saved a lot of my time. I would recommend this to everyone who is too busy to keep track of everything manually."
So what are you waiting for?
Take your business to the next level with CaptainBiz Try free for 14 days
Frequently Asked Questions
Know More About Billing and Accounting Software in Other Cities